10 May 2023
Fly from America to Scotland for a wedding day to remember
If you are looking for romantic places to get married in Scotland, then Venachar Lochside is it. Sitting next to the Trossachs near Callandar and Stirling, our venue offers stunning scenery year round. With heather-clad hills as your backdrop, you can get married next to our loch under the sky with bagpipes playing you out. We can help you hire kilts and accessories to make yours a truly Scottish wedding.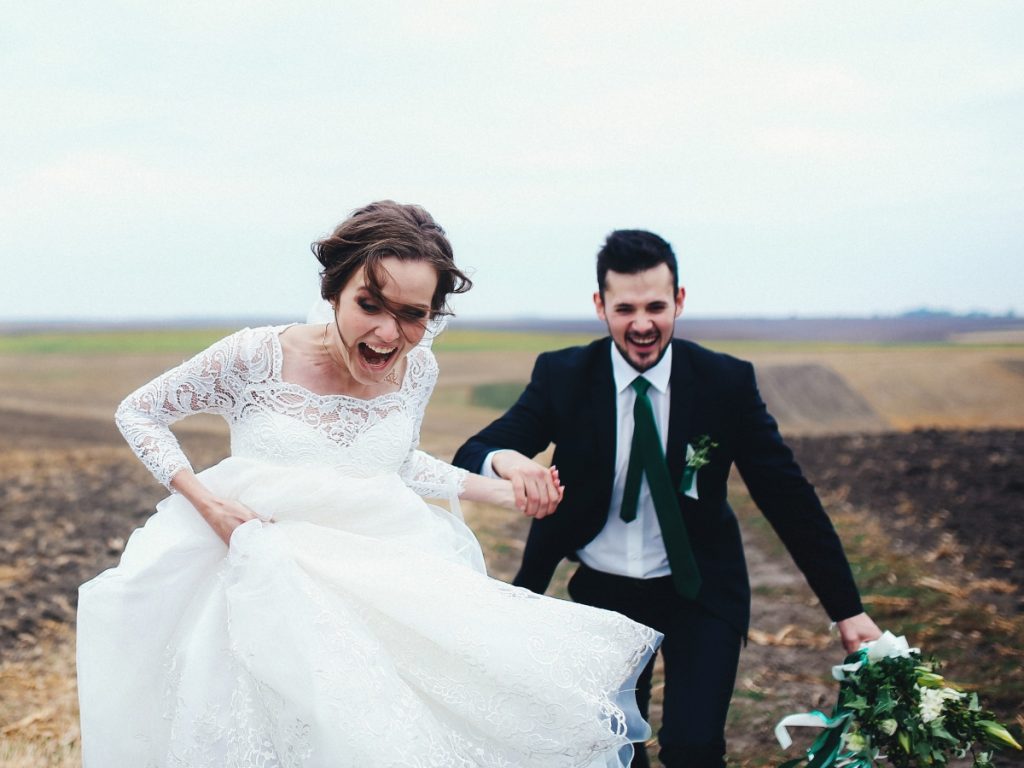 An experience to last a lifetime
It is easy to get to Venachar Lochside, especially by plane. We can pick you up from either of the nearby international airports at Edinburgh or Glasgow. From there, we can take you directly to where you are staying so you can unpack and get ready for the days ahead.
You may have planned some time to spend with friends and family whilst visiting Scotland. If so, we can organise some tours of our beautiful country. This is such a stunning location we love sharing it with guests from all over the world. From taking a boat trip around Loch Venachar to venturing deep into the Trossachs, you will see the best that the country has to offer. Take a steamship tour on nearby Loch Katrine, or visit the beautiful city of Stirling. The bigger cities of Glasgow and Scotland's capital, Edinburgh, are also within easy reach. If you are keen to travel further afield, perhaps up to the Highlands or over to the Isle of Skye, simply let us know what you would like and we'll sort out the logistics for you.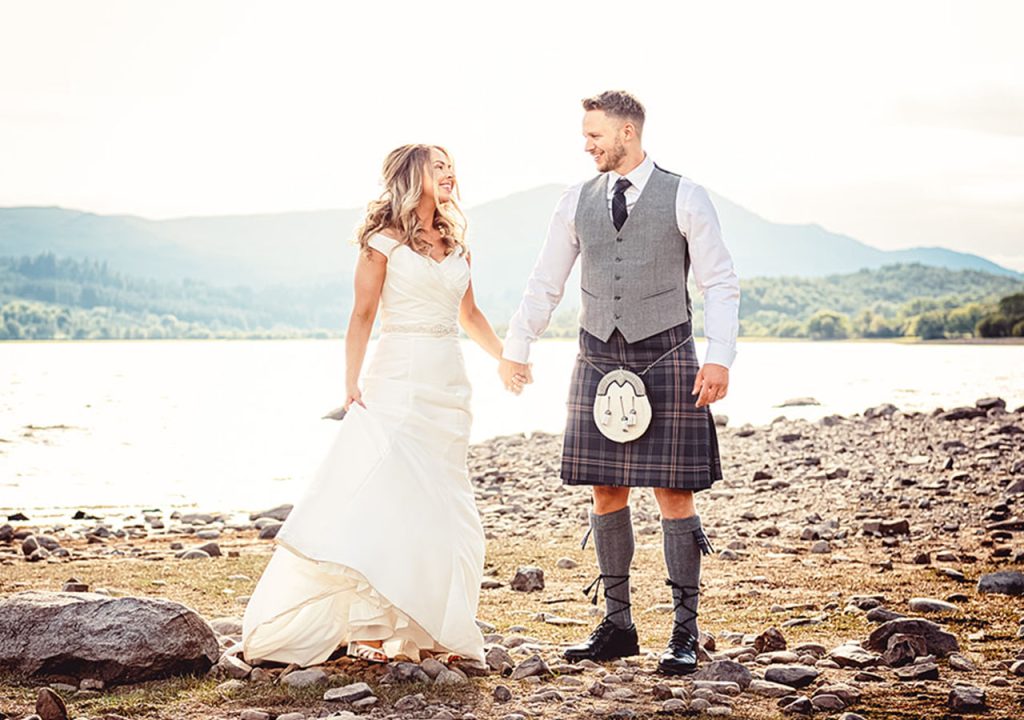 Discover Outlander country
Loch Venachar is deep inside Outlander territory. This popular book and TV series is popular throughout Scotland and across the world. We are lucky that many of its filming locations are nearby. Our guests are often keen to visit them, as they make fantastic backdrops for photoshoots. If you'd like a guide to take you there, with your photographer if you so choose, we can help. So before you get married in Scotland, if you would like to walk in Claire's footsteps let us know and we can arrange for a tour.
Nearby Outlander locations include:
The Devil's Pulpit: In episode 6 of the first series, this is where Dougal takes Claire to St. Ninian's Spring in order to discover if she is a spy for the French or English. This is a stunning area to visit and can make for spectacular photographs.
Deanston Distillery: This working distillery was the setting for Jamie's cousin's wine warehouse on the docks of Le Havre. It is open today and you can take tours of the distillery and see who their whisky is made.
Stirling University: The walkway between university buildings served as the walkway at Boston Airport. This was where Brianna met Roger from the plane from Scotland when he came to visit. Other attractions in Stirling include Stirling Castle and the Wallace Monument.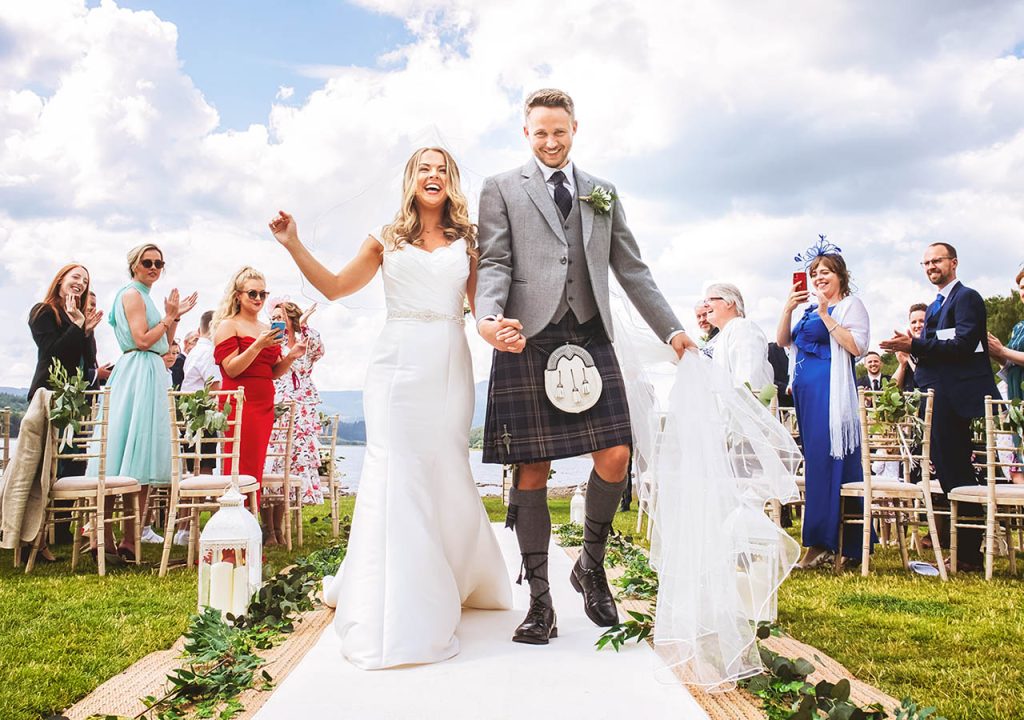 A Scottish wedding to remember
Not all places to get married in Scotland can offer a loch on your doorstep with stunning scenery, but we can! Take a look at our venue and all the space available for your event. Whether big or small, we can accommodate your ceremony and wedding party. So if you are hoping to find the perfect wedding venue to travel to from America, then Venachar Lochside is it. Get in touch with our dedicated wedding planner today to take the first step (or paddle!) across the pond to Scotland.
Contact Us