15 February 2023
Why Eloping to Scotland Is the Best Idea Ever
Have you ever dreamt of running away with the love of your life and getting married in a beautiful setting? If so, you're not alone! Lots of couples elope to Scotland every year. It has become increasingly popular in recent years, and it's not hard to see why. From the breathtaking scenery to the intimate setting, there are so many reasons why eloping in Scotland is the best idea ever. And Venachar Lochside has everything you need for the wedding dreams are made of. Read on to find out more . . .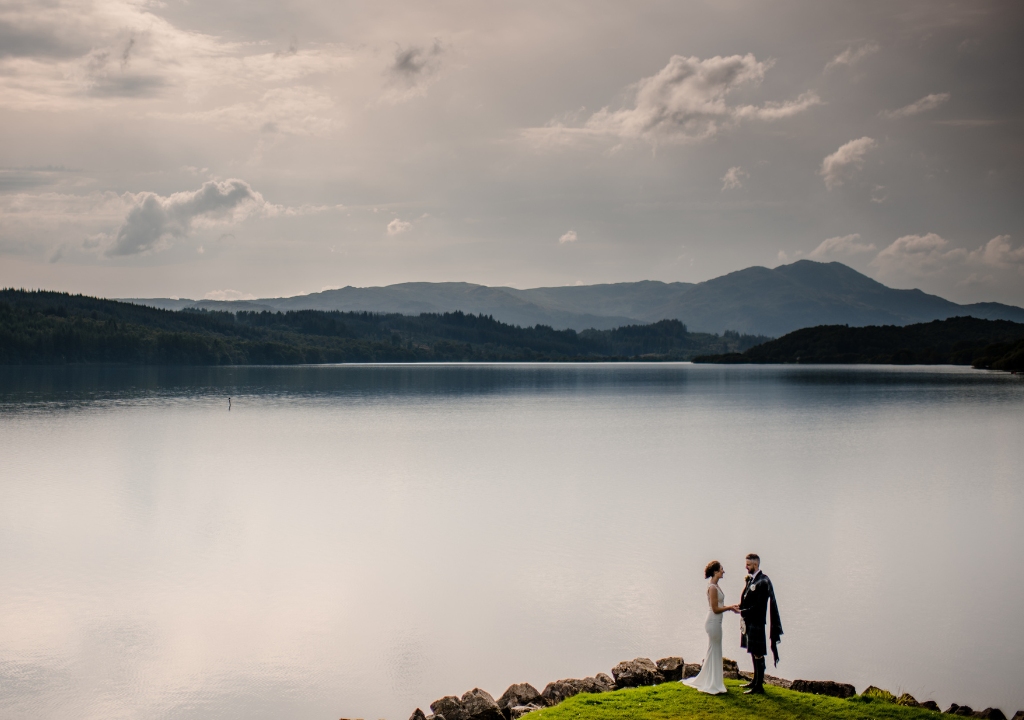 What does it mean to elope?
Eloping is nothing new. In 1754, Parliament decided that parental consent was required for minors to get married. But in Scotland, that wasn't the case, and you could still get married there at 16. So, young couples would nip off to Gretna Green and tie the knot because their families didn't approve of the wedding. Or they needed to get married quickly. These days, many couples choose to elope because they want something more intimate. They still invite their nearest and dearest, but the wedding is a smaller affair with a select few invited. And some couples elope in secret still, announcing their nuptials when they return. It's normally pretty informal, definitely romantic, and you get a honeymoon and wedding all rolled into one!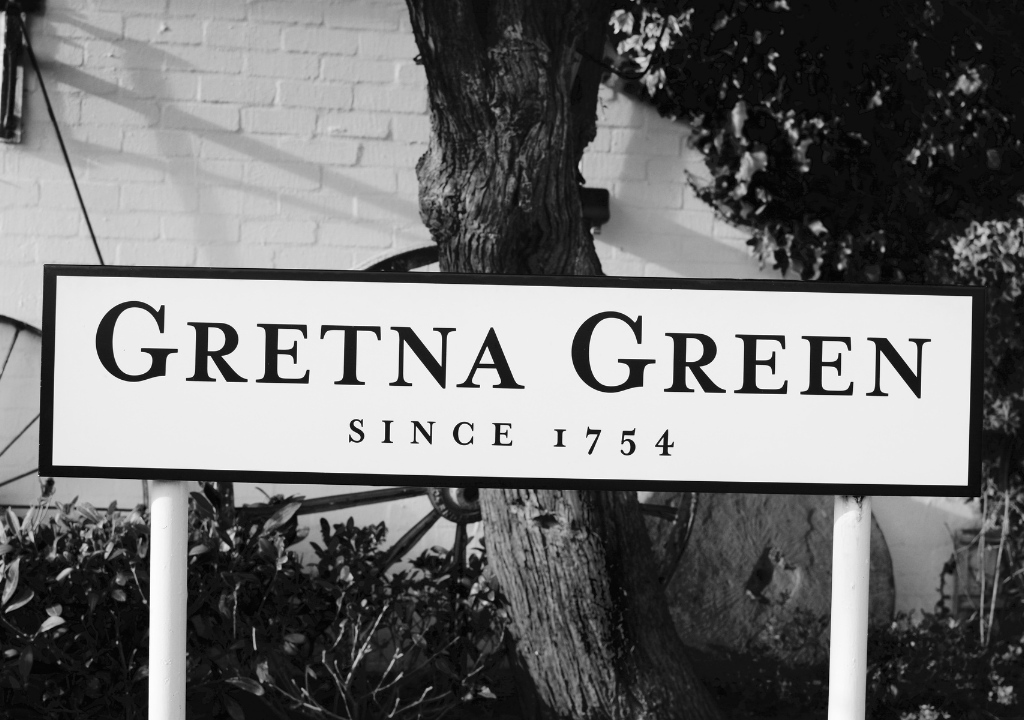 How you elope is completely up to you. You can let your families know before or surprise them when you get back. Maybe you want a few friends with you as witnesses or have your immediate family there? Or you might want it to be just the two of you and a couple of strangers as witnesses. However you choose to do it, you are in control.
Some excellent reasons to elope to Scotland
You want to save money but not compromise on your special day
Eloping is generally cheaper than a big wedding in your home town. Even if you invite a select few family and friends, there will likely be fewer guests in total. That means the catering budget will be less than a big 'do'. An elopement is likely to cost hundreds rather than thousands. And, your honeymoon can be a continuation of your visit.
You're not that traditional
Many couples don't want some aspects of a traditional wedding ceremony like being given away or having a top table etc. Eloping means you can have the ceremony and reception exactly the way you want it.
It's more intimate
You can keep the ceremony short and sweet, or opt to add a few extra touches, such as a handfasting ceremony, a bagpiper, or even a clan gathering. No matter what you choose, an elopement in Scotland will remain a cherished memory for you both.
You don't want to plan
Planning a party for 100+ people is a daunting task. It can cause unnecessary stress and heartache. Especially if there are any family politics to take into account.
Family politics
Every family has issues, some more than others. And, if the thought of deciding who sits next to who or who you can't invite because it may upset someone else fills you with dread, then eloping can remove those issues for you.
Delicious secrets
Deciding that you're going to get married secretly can be really special for a couple. A secret that just the two of you know.
The rules
All you need is the two of you, two witnesses and a celebrant or minister. But, there are some things to sort and decisions to be made beforehand:
Type of ceremony
You'll need to decide what type of ceremony you want when you elope to Scotland. You have a choice between humanist, religious or registrar.
You can find a list of registered celebrants on the Humanist Society Scotland website. If you want a registrar, you can find a list of local offices on the National Records of Scotland website.
For religious ceremonies, have a chat with your local place of worship for guidance.
The paperwork
You'll both need to fill in a Marriage Notice Form. And the filled-in forms may need to be posted rather than emailed so, make sure you leave yourself enough time to do this. The form needs to be filed no earlier than 3 months before the big day and no later than 29 days before. It's a good idea to give 10-12 weeks' notice to allow time for your notices and accompanying documents to be checked.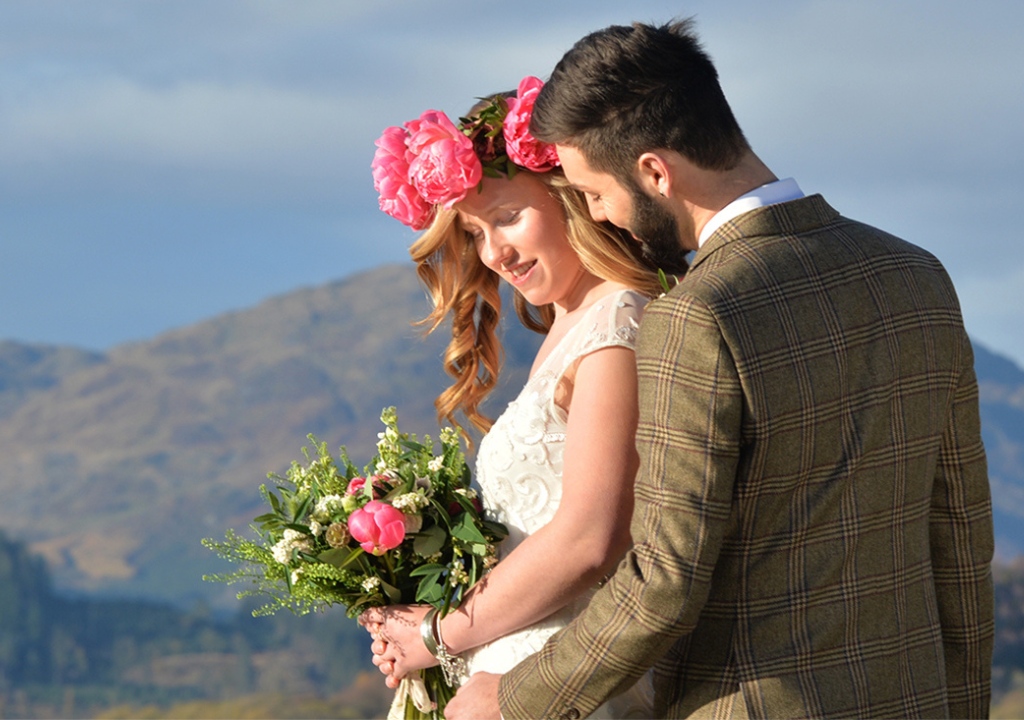 Do you need a Visa?
If you are from a country outside the European Economic Area, you'll likely need a Marriage Visa. You can't apply for this more than 3 months before you travel, but, you'll need time for it to be granted. You can check whether you need to apply on the UK Government website.
Witnesses
You'll need two witnesses on the big day. Anyone over the age of 16 can be a witness; it doesn't have to be a friend or family member if you are eloping in secret. But, it's a good idea to plan who it will be and ask them beforehand. It could be a member of staff at the venue, the photographer if you are having one, or one of your suppliers who will be at the venue on the day.
Collect the marriage schedule
Your marriage schedule will need collecting in person – either by you or your intended. This is done 7 days before the wedding and is collected from the registrar's office that is local to your wedding location. For your wedding ceremony to be legally registered, you'll need to hand the Marriage Schedule back to the local registrar within 3 days of the ceremony.
Our unique location is perfect
We are very lucky to be set on the banks of a bonny loch with breathtakingly beautiful scenery all around us. If you plan to elope to Scotland, our location is just perfect! We have some wonderful spaces for you to choose from for your ceremony, inside and outside. And regardless of whether it will be just the two of you or a few family and friends, we have some wonderful and quirky extras like a firepit for toasting marshmallows, or a horsebox cocktail/hot chocolate bar. Give us a call to discuss what we can do to help make your elopement to Scotland everything you want it to be.
Contact Us