28 August 2023
Are you planning a small, intimate wedding? One where you can celebrate with only your closest friends and family? Well, a micro wedding could be for you! Micro weddings are becoming increasingly popular here in Scotland, and we have the perfect micro wedding package at Venachar Lochside. Our special Elopement Weddings are designed for small weddings with 10 guests or more. Available throughout the winter and midweek in spring, summer and autumn.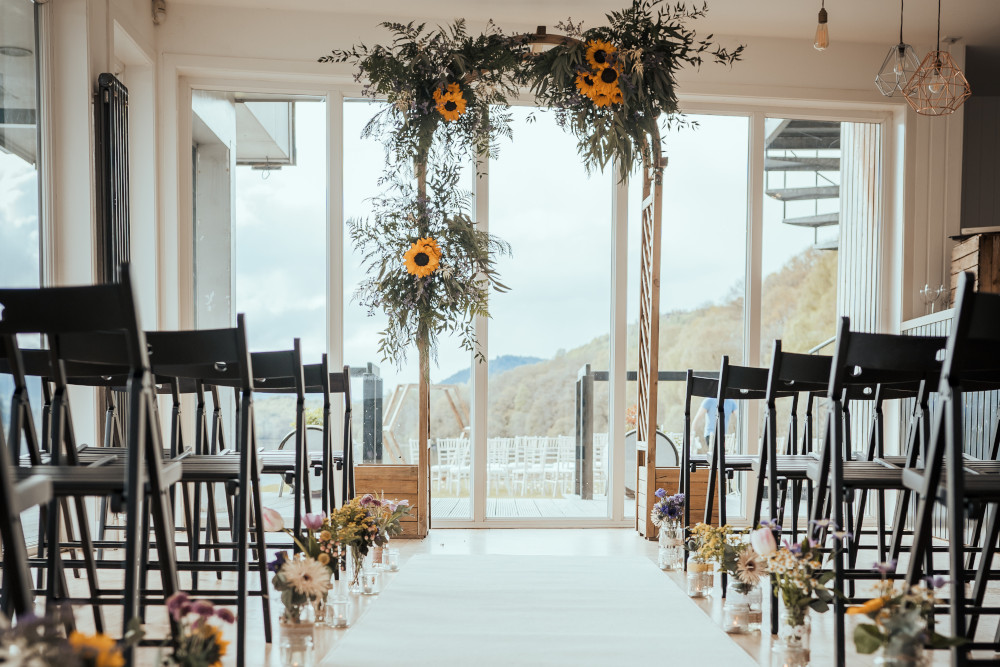 What is a micro wedding?
A micro wedding simply means a small wedding with around 10 to 50 guests. They typically feature the same elements as a larger wedding, including a ceremony, drinks reception, wedding meal and evening reception. It just happens on a smaller scale.
Micro weddings are perfect for couples that are looking for a more relaxed celebration. Here, you can invite your nearest and dearest friends and family. You'll have time to spend with each of your guests, without feeling rushed. It can also be a more affordable alternative to larger weddings, and you can still include all the elements of a traditional wedding. Or you can customise the day with your own unique twist.
Micro weddings in Scotland
Scotland is the ideal setting for a micro wedding. It offers the most spectacular scenery, with romantic, remote locations that are surprisingly easy to get to.
Our beautiful lochside venue, for example, is located on the banks of a quiet Scottish loch, just a 40-minute drive from the city of Stirling. Our Elopement Wedding Package is suitable for weddings with 10 guests or more. Your small group will have our gorgeous venue to yourselves for an intimate, private event. The special package includes the ceremony with décor and celebrant, a drinks reception with prosecco and canapes, a 3-course wedding meal and wine, and an evening reception with buffet bites. It is available throughout the winter and on midweek dates in spring, summer and autumn. Find out more.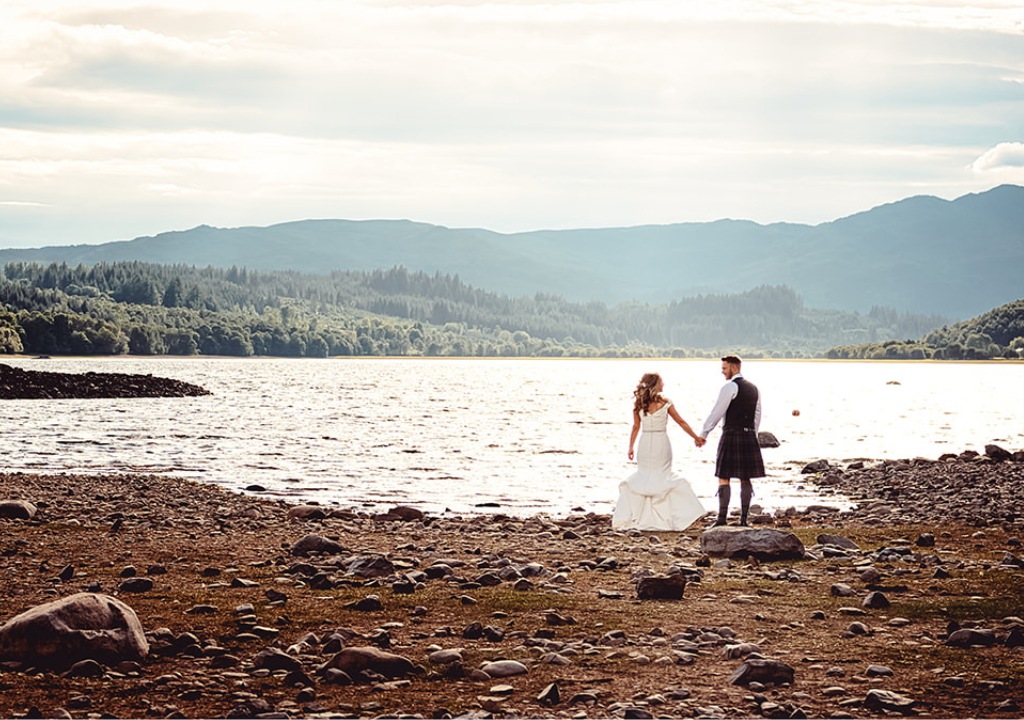 Your wedding, your way
With fewer guests comes more flexibility. Have your wedding, your way. When you have a micro wedding, you can pick and choose which wedding traditions to follow. Whether you want a full bridal party, formal attire, a tiered cake … it's all up to you. No matter the size of the wedding, it should be truly meaningful to you both. We do always recommend hiring a wedding photographer though, whether it's for a one-hour session or the whole event. That way, you'll have a lasting record of your special day.
At Venachar Lochside we pride ourselves on offering a tailor-made service, so your wedding can be as unique as you are. Sam and the team will be able to help with all the little details, and they can suggest trusted local suppliers, taking the stress out of the preparations. For an initial chat, contact us here or click on the Whatapp link at the bottom right of the screen. We can advise on micro weddings and all our other wedding packages and options.
Contact Us