27 July 2023
Loch Lomond wedings are highly sought after but did you know about some of the other equally stunning loch nearby? Well, we have a wonderful alternative for you. The lesser-known Loch Venachar is a spectacular Scottish loch, not far from Loch Lomond. Located in the heart of the Trossachs, this is a beautiful backdrop for your big day. Our specialist wedding venue, Venachar Lochside, offers a private, secluded spot on the lochside. We can host indoor or outdoor celebrations with a view, whatever the weather! Located near the town of Callander, there are plenty of accommodation options nearby for you and your guests. So let's take a look…
Lochside weddings near Loch Lomond
To the east of Loch Lomond, less than an hour's drive, you'll find our hidden gem. Loch Venachar is a quiet and peaceful location, away from the busy tourist areas. Our wedding venue sits on the northern shores of the loch, offering stunning views across the water. It makes a great alternative location for those seeking a secluded lochside wedding venue.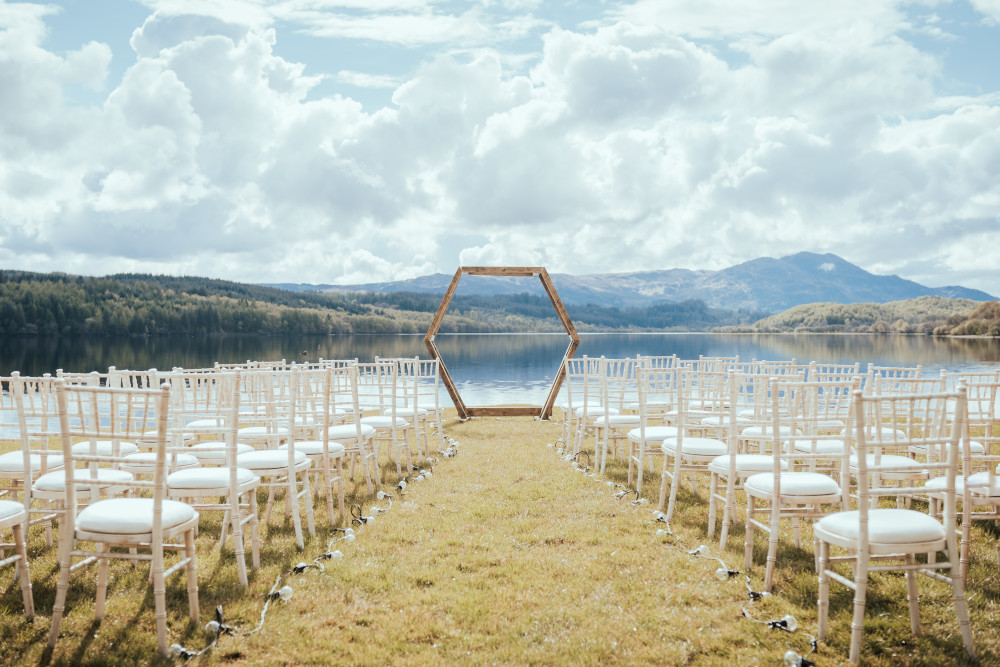 Uninterrupted Loch Venachar views
Imagine taking your wedding vows outside on the water's edge, overlooking a beautiful Scottish loch. Your dreams can come true at Venchar Lochside! We also offer a reception room with a stunning 180-degree glass facade facing the loch for indoor celebrations, so you won't miss out on the views. We can accommodate any size of wedding from 2 to 100 day guests, and will work with you to create your perfect day, just the way you want it.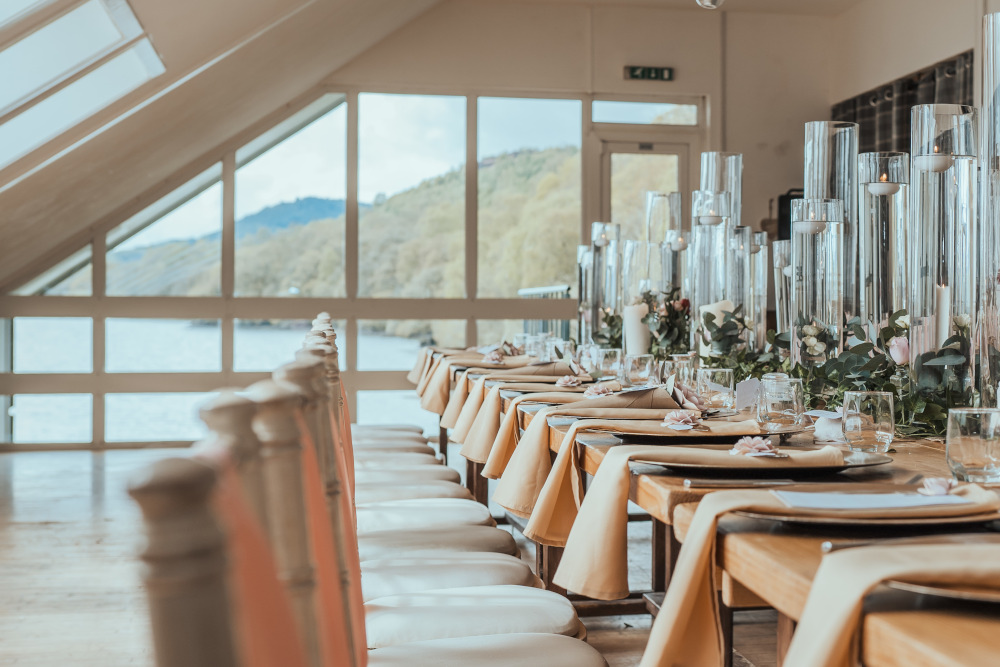 Find out more
Explore our choice of wedding packages, delicious menus and nearby accommodation. Then meet Sam, our experienced wedding planner. You can chat with Sam on Whatsapp, simply by clicking the chat symbol at the bottom right of your screen. He'll answer your questions and tell you more about our gorgeous lochside venue. If you'd prefer a video chat or in-person meeting here at Venachar Lochside, this can all be arranged. You can also contact us here to find out more.
Contact Us