5 September 2022
We are incredibly proud to be able to offer couples eco-friendly weddings in Scotland, that are planet-friendly and will make memories to cherish forever. Specialising in delivering eco-friendly weddings, we are passionate about simple, elegant, and beautiful things with the environment in mind at all times.
Taking care of the environment
We are lucky to be surrounded by drama and beauty and so, taking care of it is our responsibility. With that in mind, we aim to ensure our venue is as eco-friendly and sustainable as possible. We are as passionate about reducing our carbon footprint as we are about offering our couples and their guests a wedding with the wow factor. To ensure our menu miles are as low as possible, the food we serve is from local suppliers, with locally sourced, seasonal food and a variety of menus to choose from, including plant-based. We can even offer a menu that includes foraged food.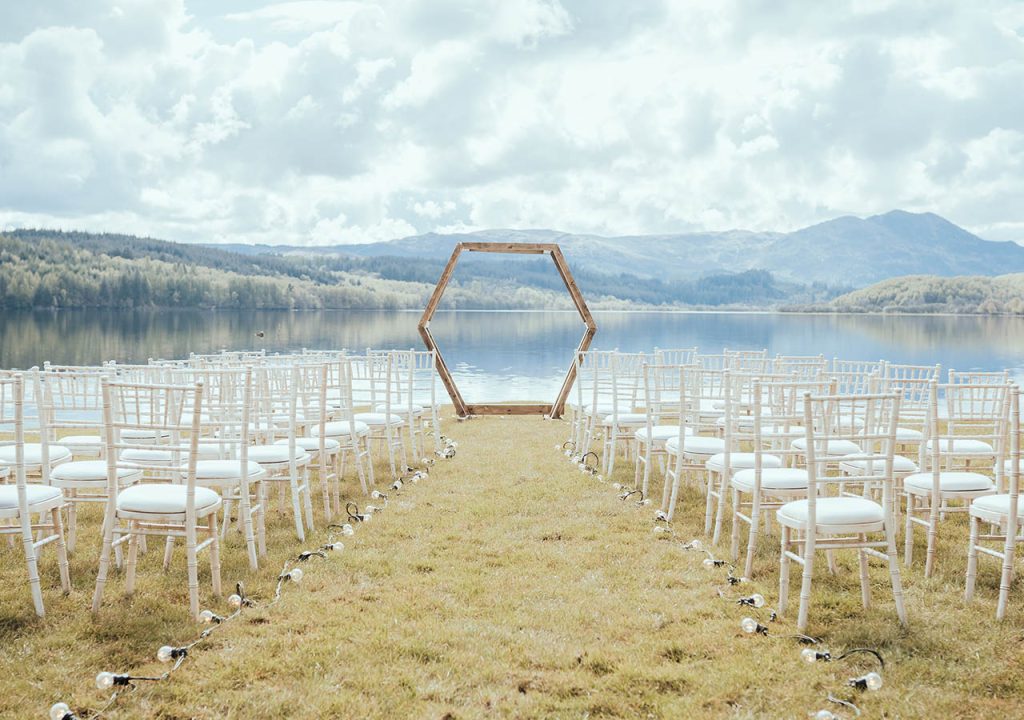 Eco-friendly wedding décor
Sustainability is a prime consideration in all our decisions and how we help you design and carry out your day. To help you make sure your wedding is a sustainable event, we provide expert advice and an eco-guide of recommendations for your big day. Most wedding décor heads to a landfill after the big day, from confetti to balloons, exotic flowers to bunting. For this reason, we will forage locally for foliage and flowers to decorate with. In short, your day will be fabulous without harming the environment. We vet all of our suppliers to ensure they are as committed to being as eco-friendly as we are. We know they will do a fabulous job for you.
Eco-friendly right to our roots
We work hard to be sustainable in every area, by recycling everything possible and constantly working with our waste disposal partners. In addition to reducing our waste, our staff car-pool to every event, and all our cleaning products are environmentally friendly. We never use single-use plastic products like cups, plates, and straws. If we do have to use disposable items, they are always biodegradable.
Being eco-friendly is an ongoing commitment that takes planning and hard work. Knowing how many people will be at each wedding ensures our kitchen food waste is low. If there are any leftovers, firstly, we donate what is edible, followed by composting anything that isn't fit for consumption.
Venachar Lochside is 100% committed to improving on everything we already do. We will continue to work at reducing the impact Venachar Lochside, our staff, and our guests have on the environment.
We can't wait to help you plan your perfect, eco-friendly day so, give us a call today.
Contact Us