25 January 2023
Your Venachar retreat may be close to some Hollywood glamour
During your Loch Venachar retreat, why not take in some of the local filming locations that has attracted Hollywood A-listers? It's no secret that when you put Scotland up on the big screen, it looks absolutely fantastic. Rolling fields, dramatic mountains and stunning lochs all combine to create a dramatic and beautiful backdrop for any story. It is something directors and cinematographers have known for decades – and we certainly agree with them.
So we've pulled together a few Scottish filming locations that have cemented the area in movie history. Try watching them first and then, during your visit to our loch and surrounding areas, see if you can spot anything familiar!
Swallows and Amazons
This 2016 film featured a range of talent including Kelly Macdonald, Andrew Scott, Rafe Spall and Harry Enfield. Based on the bestselling book by Arthur Ransome, Swallows and Amazons tells the tale of two sets of children who come across a mysterious stranger whilst out on their boats. Parts of the film were shot around Loch Venachar.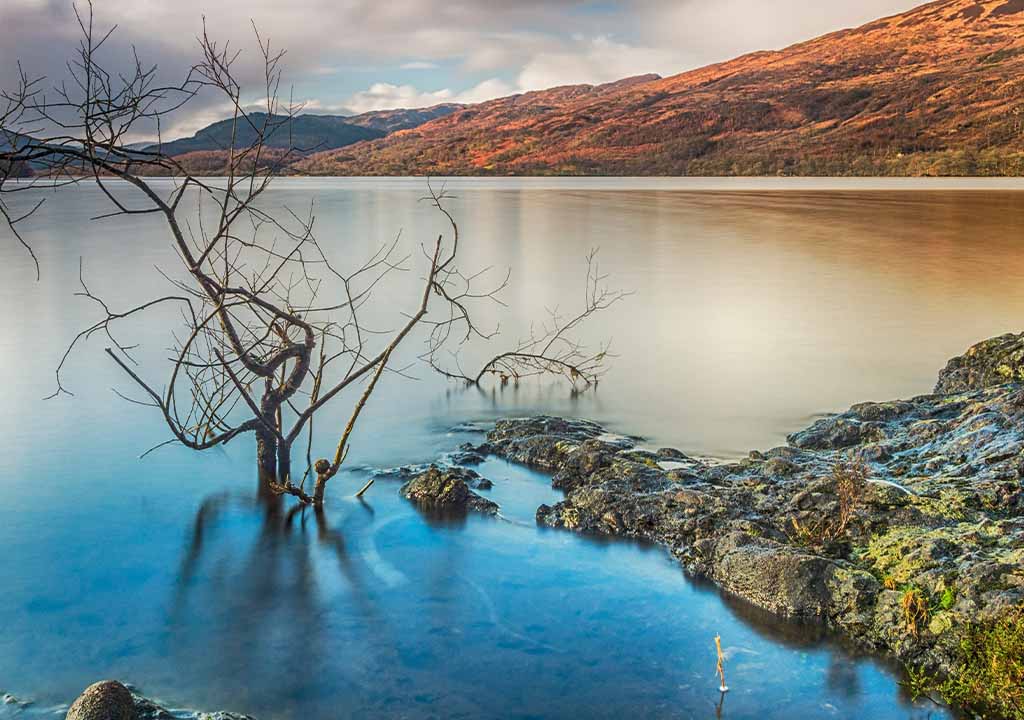 The Legend of Barney Thomson
This movie was directed by and starred Robert Carlyle alongside Ray Winstone and Emma Thompson. This dark comedy centres around the eponymous character who is caught up in a world of crime and serial killers. Although filmed mainly in and around Glasgow, parts of The Legend of Barney Thomson were filmed around Loch Venachar.
The Angel's Share
This inspiring Ken Loach film launched the career of Paul Brannigan and tells the tale of a new father who turns his life around when he learns the ropes of whisky distilling. Nearby Deanston Distillery was a major location in The Angel's Share. Visitors are welcomed today to see how whisky is made. Additionally, you can even try some afterwards! And make sure you book your visit in advance as it is very popular. 
Monty Python and the Holy Grail
It would be hard to 1) be a Monty python fan and 2) come to this area without taking a detour to the location of some of the funniest movie scenes ever shot. Doune Castle was the setting for a couple of scenes in the Holy Grail. It is from these walls that King Arthur was informed by the French that his father smelled of elderberries. Inside, it is where the Knights of the Round Table did a song and dance, only for it to be judged too silly.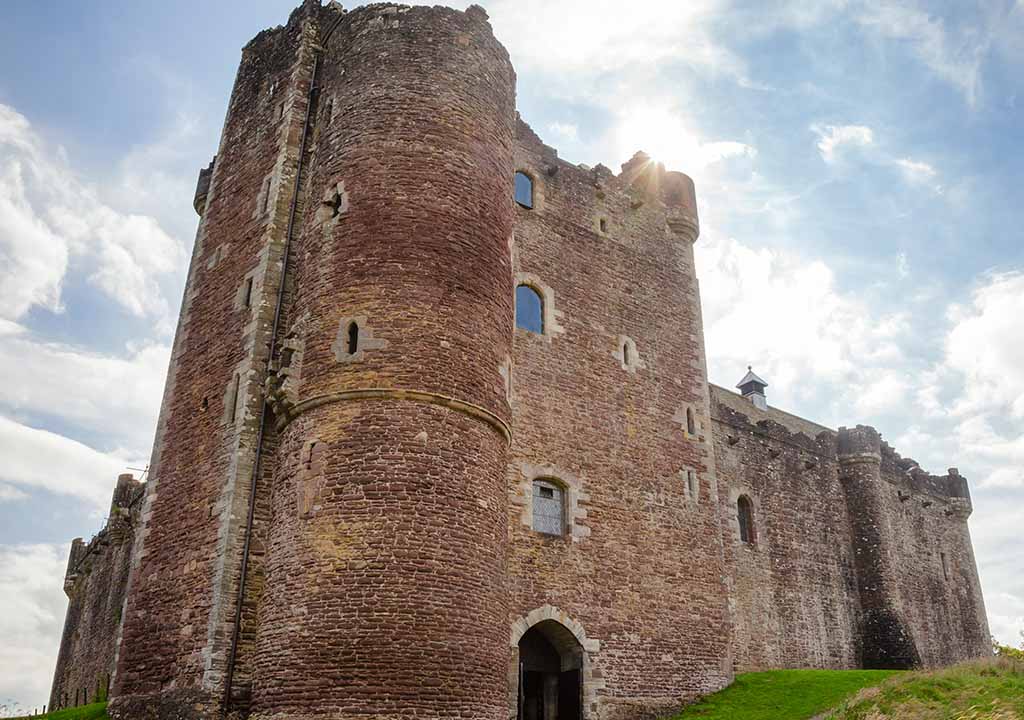 Not only is Doune Castle a centre of attention for Monty Python fans, but also fans of a range of TV shows. If you've ever watched a period TV show or film, there's a good chance you've seen Doune Castle somewhere! Some of the other movies and TV shows it has featured in are:
Game of Thrones (2011–2019)
Elizabeth: The Golden Age (2007)
Scenic beauty fit for the big screen
We are lucky to be in such a beautiful part of such a beautiful country. Not only do Hollywood directors fall in love with the area, everyone who visits does. So whether you are taking photos at a Venachar wedding or doing some filming when you are here, this loch and surrounding countryside is going to look fantastic. Finally, if you have an event here with us during your Loch Venachar retreat or are passing by, then be sure to stop and take a look at our rich landscape. 
Contact Us